Our Upkeep Clean
Home Cleaning Services In San Antonio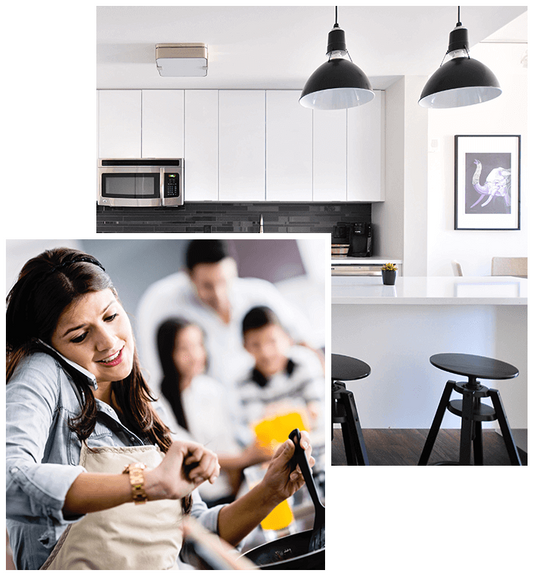 Home Cleaning Services To Make Your Days Easier
Do you live in a busy household? Do you feel like you have to be in a million different places at once in attempts to keep up with not only your schedule, but everyone else's schedule in your home? Do you get home after a long day and instead of spending your time relaxing with your family, you immediately start doing the daily cleaning tasks that have fallen by the wayside?
We at Maid Affordable are here to help. Our Upkeep Clean is designed specially for busy households that need help with the daily upkeep of their home. Our professional cleaners will arrive at your home several times a week to help keep your home in order so you can focus on the more important things. Continue reading to learn more, and book a home cleaning service with us today.
Professional Home Cleaning Services in San Antonio
At Maid Affordable in San Antonio, we believe that a clean home is a happy home. However, we also believe that you should be able to spend quality time with your family when you are at home instead of constantly having to tidy up the house. That's why we provide our Upkeep Clean for busy households that could use an extra hand with the daily upkeep of their home. There are many homeowners in the San Antonio area that use our home professional house cleaning services, and here are just a few reasons why:
All of our staff has completed training for "Combating COVID-19 While Cleaning" based on principles taught by OSHA, the CDC, ISSA, and GBAC.

We have provided exceptional home cleaning services for more than 15 years.

We provide a satisfaction guarantee with all of our services.

We do not require contracts, ever.

We are a locally owned company.
If you need an extra hand around the house to keep your home looking nice and clean, our professional cleaners at Maid Affordable are the home cleaners you can trust. Book now!
Our Upkeep Clean
Now, you're probably wondering what exactly the Upkeep Clean entails, right? Simply put, our professional cleaners will visit your home three times per week to assist you with the daily upkeep of routine cleaning tasks. Look at it as a mini home cleaning to keep the chaos of your busy household at bay. If you ask us, there's nothing quite like coming home to a house that's already had these tasks taken care of! Check out all of the home cleaning services we provide in our Upkeep Clean below, and book a home cleaning service with us today! We serve San Antonio and the surrounding areas.
Home Cleaning Services We Provide
When you book our Upkeep Clean, here is what you can expect:
Empty trash cans that are more than 25% full

Make beds

Straighten pillows and throws on furniture, as well as fold blankets

Pick up towels in bathrooms and put in designated areas

Wipe sinks and faucets

Collect clothing from floors and put in designated areas

Collect dishes from around the house and wash (maximum of 15 items)

Clean counters in kitchen

Clean breakfast table and straighten chairs

Straighten shoes

Spray air-freshener (optional)
When you read through this list, they are all relatively simple home cleaning tasks, but ones that add up when you try to do all of them in one sitting. That's why we will come to your home several days a week to tidy everything up so you can come home at the end of your day and not have to worry about doing all of that, since it's already been done for you! Interested in our Upkeep Clean? Book with us today!
Schedule A Home Cleaning Service In San Antonio Today!
Let's face it, we would all use some help when it comes to keeping our home tidy and clean. As much as we try to keep up on it, more important things in life take precedence over tidying up. Now, you can have the best of both worlds when you use our Upkeep Clean service. If you live in San Antonio or the surrounding area, get in touch with us today to book your Upkeep Clean!