At Maid Affordable, we're proud to provide residents of San Antonio, Austin, and surrounding areas of Texas with a variety of professional house cleaning services. We understand that every home and family is different, so we have something to meet everyone's unique needs. Check out this quick comparison of our maid services and read more about what each one entails to determine the best fit for your house, then contact us to request an estimate.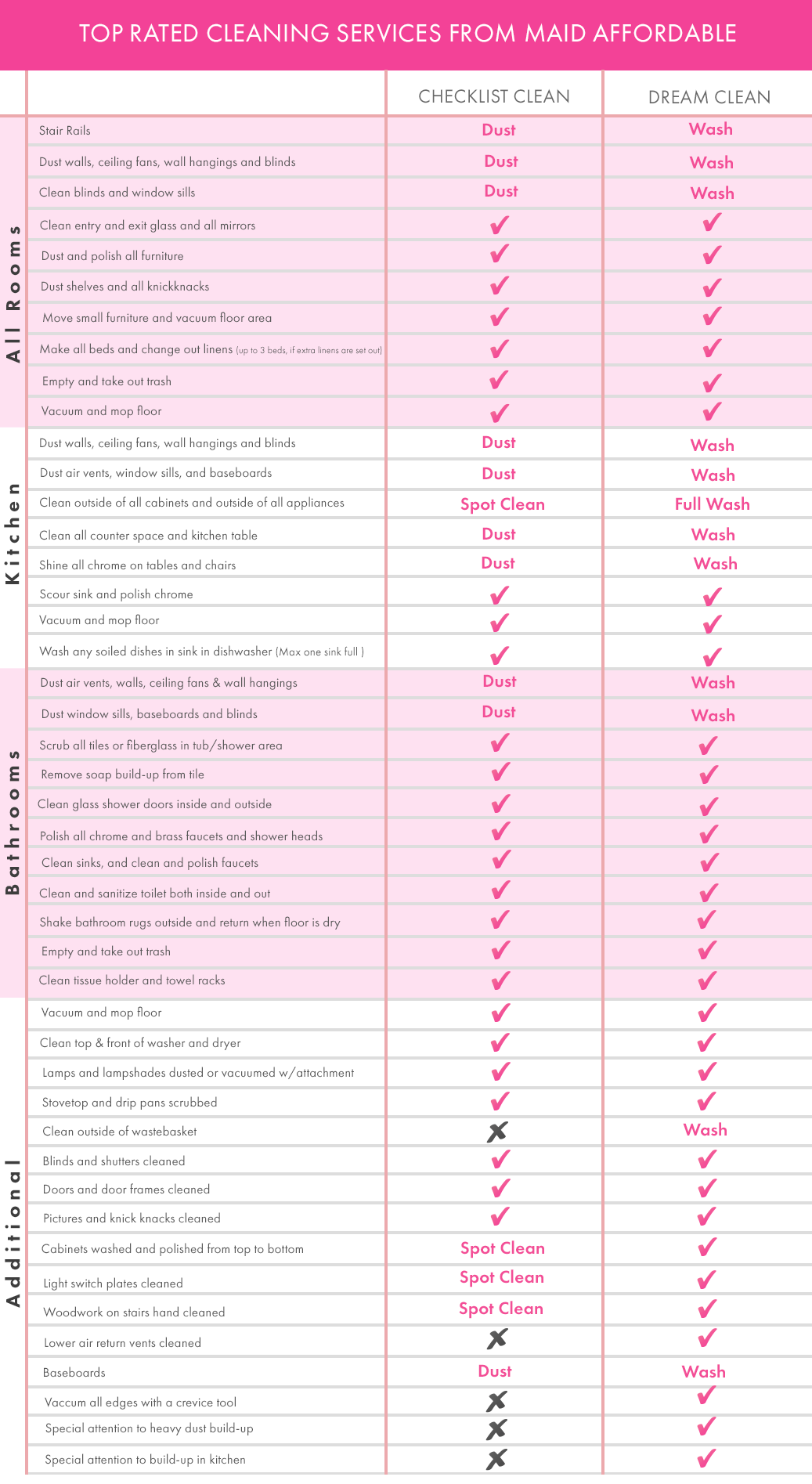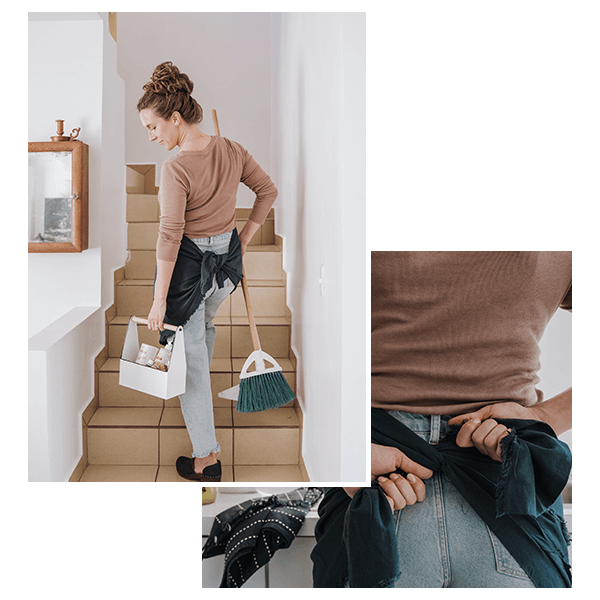 Checklist Clean
Our Checklist Clean provides you with the deepest clean possible! We'll clean every inch of your home from top to bottom, ensuring no mess gets left behind. You can expect…
Bathroom Cleaning

Kitchen Cleaning

Thorough Dusting

Floor Cleaning

And Much More!
You can schedule this service once, weekly, monthly, or as often as you need it! By the time we finish, your home will be spotless.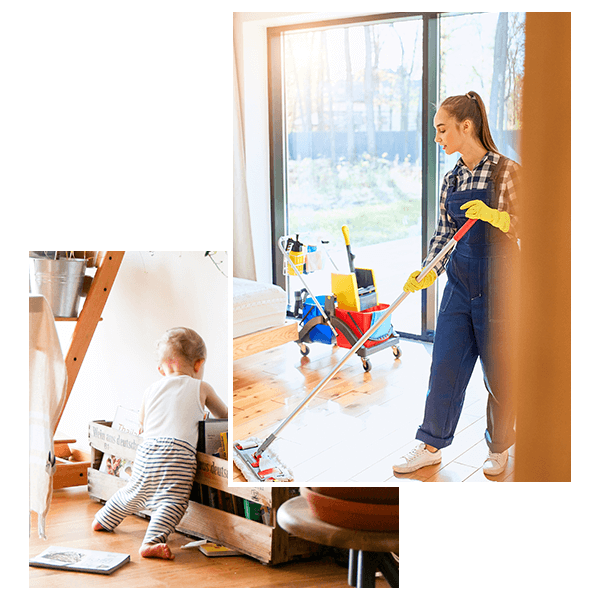 Dream Clean
Imagine if you could come home to a sparkling clean house! Wouldn't that be a dream come true? With our Dream Clean, you can make the dream a reality. This service includes our Checklist Clean, as well as more extensive full-house cleaning and special attention to kitchen areas such as…
Stove Drip Pans

Greasy Light Switches

Other Problem Areas
This one-time service is available to schedule whenever you need a dreamy, tidy house. Let us provide you with an exceptional clean!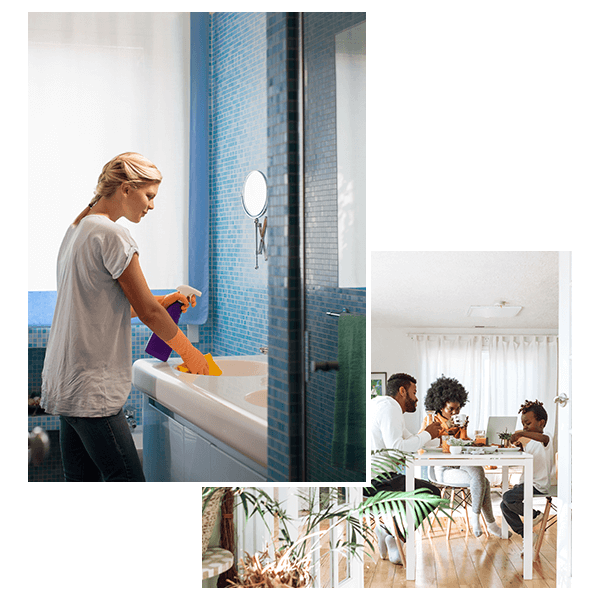 BKF Clean
The bathroom, kitchen, and floors are often the most cluttered and dirty areas of the home. So, we created our BKF Clean to address them specifically! You can trust Maid Affordable to handle…
Bathroom Cleaning

Kitchen Cleaning

Floor Cleaning
This housekeeping service is available once, biweekly, monthly, or however often you need it! We'll target these most used areas of your house, so you can live clean and comfortably.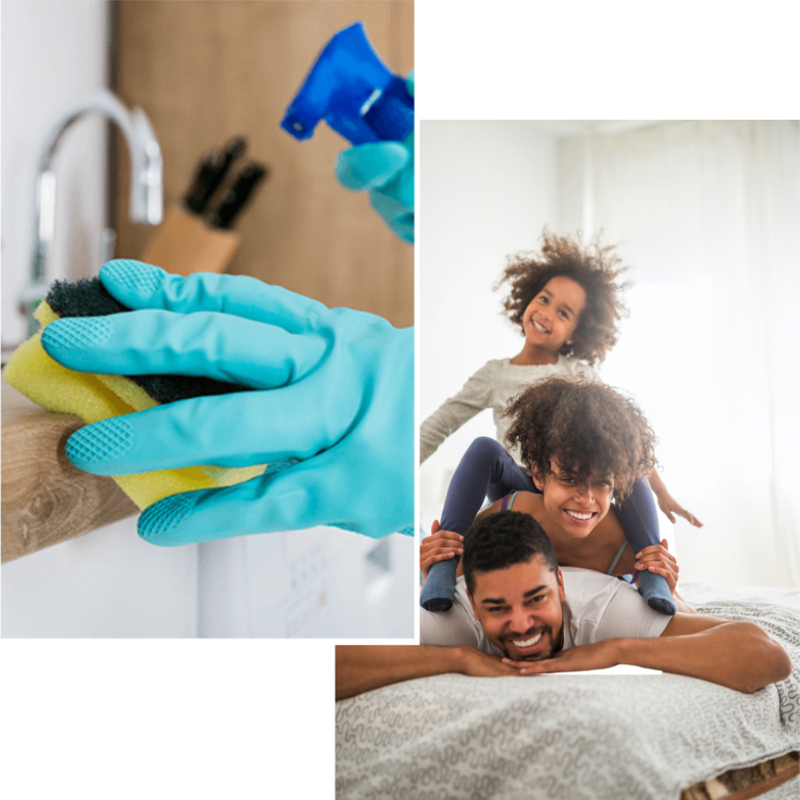 Make Ready Clean
Our Make Ready Clean is perfect for move-ins and move-outs. We understand that moving is already stressful enough, which is why we want to take the burden of cleaning off your shoulders. Whether you're moving out or in, our maid service will provide…
Living Area and Bedroom Cleaning

Bathroom Cleaning

Kitchen Cleaning

And More!
Maid Affordable is here to serve residents moving around San Antonio as your final clean. Once your unit or house is vacant, we'll ensure it's ready for its next tenants.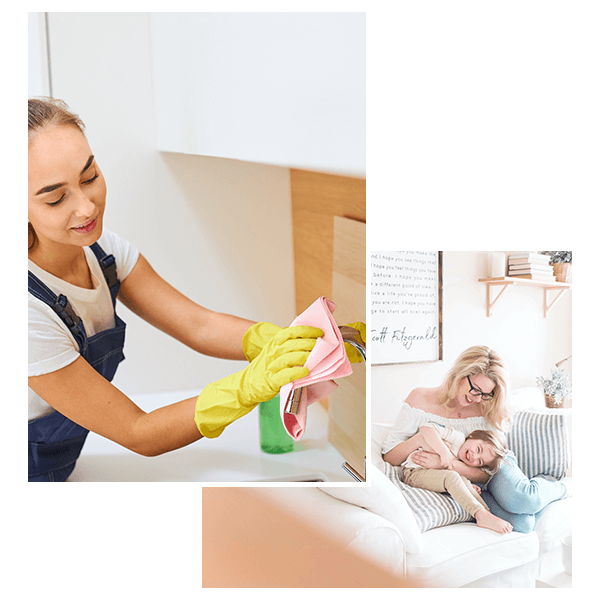 Hourly Clean
Sometimes, all you need is a supplemental cleaning service to assist here and there. That's exactly why we offer our Hourly Clean! This service is customized to suit your specific cleaning needs. Here's how it works:
Book Our Hourly House Cleaning Service

Provide a Prioritized List of Cleaning Tasks

We'll Work Our Way Through the List Until Our Time Expires
Whether your cleaning checklist is long or short, you can depend on us to complete it. Customize your cleaning with Maid Affordable!
Schedule Your House Cleaning Services With Us
Do you need affordable house services in San Antonio, Austin, or nearby communities? Choose Maid Affordable for a five-star house cleaning. We're proud to offer a variety of service options, so we can meet every family's unique needs. Our team is passionate about what we do, and we guarantee your satisfaction every time. Contact us today to request an estimate or book your next cleaning service!